Meet the Author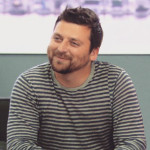 Christopher Manzo, 26, was born and raised in New Jersey and is the youngest of three children. Right after graduating high school, he worked for his dad in the family business, doing every job from dishwasher, to valet parking, to managing staff and booking events.
Christopher is currently a member of the cast of Bravo's Manzo'd With Children. He recently opened a fourth restaurant with his brother Albie. Although he enjoys the restaurant business, and being on the show, he has always felt that he wanted more.
It is Christopher's vivid imagination, love for life and children that led to the creation of Oliver Brightside. It is Christopher's hope that Oliver will not only entertain children, but that they will learn a few "life lessons" along the way. This is his first children's book.
Christopher was recently added to the board of the charity The Book Worm Box. Here is a link to their site:
---
Meet the Illustrator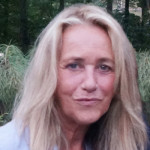 Lisa Lyman Adams is an award-winning illustrator, Fine Artist, and art instructor. Her signature style is a unique mix of super-realism, collage and artists' handwriting. A regular contributor to mainstream magazines, The New York Times, and cover art for publishing houses, Lisa is also the author/illustrator of the popular holiday childrens' book, "The Twelve Days of Christmas in New York City."   Her art endures as the creator of the BabyGap teddy-bear and her Strathmore Mixed Media paper pad covers, Represented by the Diane Birdsall Gallery in Old Lyme, CT for her Fine Art and affiliated with MorganGaynin, Inc in New York City for her illustration, Lisa has been the recipient of numerous industry awards for both careers. She is a graduate of the Pratt Institute in Brooklyn, NY.
lisa@LisaAdamsArt.com
---
Meet the Composer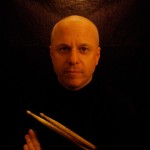 Greg Paxton has been a freelance musician in Los Angeles for twenty-five years performing and recording Jazz, Caribbean, Celtic and Rock music. In 2006 and 2007 he released two critically acclaimed albums of  children's music, respectfully. In 2008 he was hired  as a staff composer for EECI, a publisher of children's educational audio books. Greg soon found himself writing and recording music and producing voice-over narration for independent authors and publishers producing audio books. In 2013, Greg got the crazy idea to start his own ebook publishing company, and KidZoo Books was born. Paxton holds a Bachelor of Music from Long Beach State University.
info@kidzoobooks.com